QALAA HOLDINGS IS A REGIONAL LEADER IN SUSTAINABLE BUSINESS PRACTICES

At Qalaa Holdings, we measure our success as a company in terms of not only financial returns but also in terms of our social impact. We believe that responsible investing is the key to consistently producing profits for stakeholders and positive outcomes for communities where we operate across Egypt and East Africa. By investing in core industries that have a positive social and environmental impact, we add to the communities in which we work and help to build the region's future.

Our subsidiaries across the continent are engines for growth that create jobs, have a positive environmental impact, and benefit their host communities. For example, at peak construction, the Egyptian Refining Company (ERC), our USD 4.3 billion oil refinery created 16,500 construction jobs and 700 permanent jobs. The refinery is producing clean-burning Euro V diesel fuel for local consumption, a step that will reduce Egypt's sulfur emissions by almost one third. ERC also regularly funds facilities upgrades and maintenance for community schools works. Since its inception, Qalaa Holdings has provided more than EGP 690 million to fund community projects. It has benefitted more than 32,000 people through its wide range of education and human capital development initiatives.

In addition to giving equal weight to profit and social impact within our own investments, we actively encourage other private sector companies in Egypt to take similar steps. We are a founding member of the Egypt chapter of the United National Global Compact, the world's largest corporate sustainability initiative, with over 9,500 signatories across more than 160 countries. The UNGC calls "companies to align strategies and operations with universal principals on human rights, labor, environment, and anti-corruption, and take actions that advance societal goals." We were the first Egyptian company to receive an "A grade" from the Global Reporting Initiative for our 2015 Sustainability Report, and we are consistently ranked in the top 10 companies with sustainable business practices on the Egyptian Stock Exchange.

OUR SUSTAINABLE DEVELOPMENT GOALS

While Qalaa Holdings recognizes the importance of all 17 UN Sustainable Development Goals (SDGs), the company mainly focuses on 9 sustainability targets aligned with 9 of the (SDGs)
AN INTEGRATED AND INCLUSIVE APPROACH TO EDUCATION & HUMAN CAPITAL DEVELOPMENT

An Integrated and Inclusive Approach to Education & Human Capital Development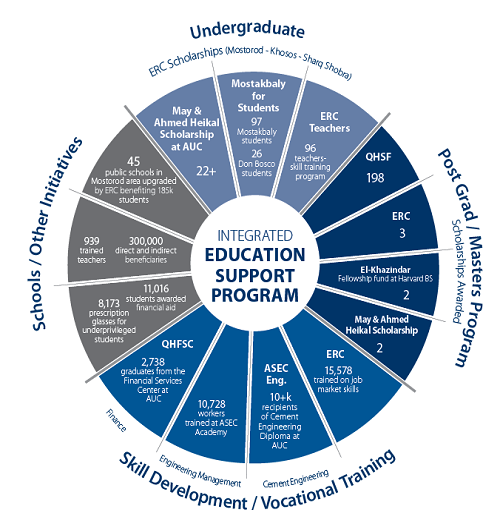 32K+ Benefeciaries from Qalaa's education and human capital development initiatives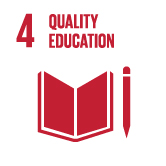 Quality Education
We have provided more than 198 scholarships to students to complete graduate studies abroad since 2007 through the Qalaa Holding Scholarship Fund (QHSF). Watch Qa laa Holdings Scholarship Foundation documentary .
We donate USD 30,000 annually to fund the Qalaa Financial Services Center (QHFSC) at The American University in Cairo (AUC). The Center provides students with unique learning opportunities by integrating hands-on practical education with financial concepts.
In 2016, the ERC launched a new scholarship program called Mostakbaly. Since then, we've provided a total of 97 undergraduate scholarships for students to attend five prominent Egyptian Universities, in addition to three graduate scholarships abroad and 26 scholarships through Don Bosco. The Mostakbaly for Teachers program trained 96 teachers through the Teaching Early Learning Program at AUC. Read more about ERC Mostakbaly program.
Since 2015, we have enrolled more than 10,000 students in AUC's Cement Engineering Professional Diploma program through a partnership between the University and our cement subsidiary ASEC Holdings.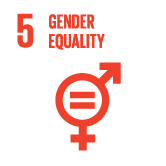 GENDER EQUALITY
We pride ourselves on the strength of our diverse management team.
Gender balance and female economic empowerment are cornerstones of our human capital development programs.
We believe in fostering a highly inclusive work environment that promotes women's influence and impact.
Our strategy is to empower and support women to unleash their potential by ensuring they are provided fair and equal opportunities in leadership and management positions.
We actively pursue to appoint and reward successful female executive leaders and position them as role models that lead by example in the local and international business arena.
25% of Qalaa Holdings' board members and 35% of upper and middle management are women.
We provide tailored employment policies to create a supportive environment for women such as flexible working hours during pregnancy and after maternity leave.
We launch diverse community development programs that target training and empowering women to fill the gender gap. Currently, 46% of QHSF scholars are women and almost 50% of our direct beneficiaries from our community development programs are women, reaching c. 104,000 female beneficiaries.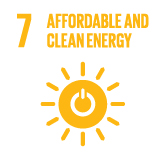 AFFORDABLE AND CLEAN ENERGY
At Qalaa and its subsidiaries, we build sustainable businesses that are fully aligned with and enable the transition to a green economy.
Through our subsidiaries, we aim to provide clean energy solutions at affordable prices and substitute imports with local alternatives and to further our commitment to expand our alternative energy mix to help achieve the Egyptian government's strategy to generate 20% of total energy from renewable sources by 2022.
Tawazon offers waste-to-energy solutions by providing alternative fuels to heavy energy consumers, while its subsidiary, ECARU produces biomass from agricultural waste and GlassRock produces energy-efficient insulation materials such as glasswool and rockwool. Uniboard uses recycled wastepaper as one of the main raw materials in the production of duplex boards.
With the presidential inauguration of ERC and TAQA Arabia's Benban solar power plant, in addition to TAQA's introduction of the latest technologies to support the state's plan to expand the usage of natural gas by converting vehicle engines to run on dual fuel, using both natural gas and diesel, we are prevailing in our renewable energy ventures, reducing its carbon footprint and cutting harmful emissions, in addition to investing in driving the transition towards a greener economy.
We have developed a comprehensive and progressive environmental policy to make investment decisions and govern our subsidiaries.
Since 2015, our solid waste management subsidiary Tawazon has supplied companies in heavy industries with nearly 200,000 tons of sustainable biomass fuel. The company also recycles municipal and agricultural waste into useful products such as compost and animal fodder.
TAQA Arabia's EGP 1.35 bn solar power plant in Aswan's Benban Solar Park eliminated 78,000g/kWh emissions.
ERC is expected to reduce Egypt's sulfur and sulfur dioxide emissions by 93,000 tons and 186,000 tons annually, respectively, by producing clean-burning Euro V diesel for local consumption.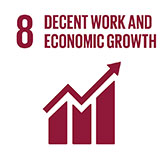 DECENT WORK AND ECONOMIC GROWTH
Investing in and supporting a diverse array of companies that will fuel sustainable economic growth and job creation in Egypt and across Africa is a key component of our mission.
Since our founding in 2004, we have built more than 57 businesses and created more than 40,000 jobs.
At subsidiaries like TAQA Power and ASEC Holdings, our local employees interact with and learn from the specialists and engineers working onsite.
We provide vocational training and other educational opportunities to close skills gaps.
We believe that empowering local skilled labor is a sustainable business practice that will result in a positive impact for Egypt.
More than 10,000 workers have been trained at our cement subsidiary, ASEC Engineering, through ASEC Academy's vocational training program.
15,578 people were trained in job market skills by the Egyptian Refining Company (ERC) as part of its vocational training initiative.
Through ERC's Tamkeen program, we have empowered more than 1,498 women with training to enter the job market in addition to benefitting 189 women entrepreneurship projects.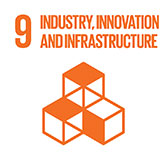 INDUSTRY, INNOVATION, AND INFRASTRUCTURE
We invest in a diverse array of sectors ranging from industry to infrastructure.
We support innovative forms of transportation and infrastructure by investing in water and rail transport to reduce pressure on clogged highways in Egypt and other regional countries.
We facilitate knowledge transfer, introduce international best practices, and empower employees in order to spur innovation in all of the sectors in which we invest.
By recycling solid waste into fuel for heavy industries such as cement, Tawazon is redefining the environmental impact of these traditionally toxic industries.
ERC utilizes advanced technology to convert the lowest value fuel oil into middle and light distillates.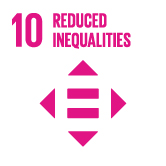 REDUCED INEQUALITIES
The ultimate goal of all our initiatives and projects is to help reduce economic and social inequalities by building capacities through education and human capital development. Through our community development initiatives — Tamkeen, Reyadah and Mashrouy — we support women, youth, and special needs.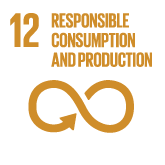 OUR ENVIRONMENTAL POLICY
In addition to complying with environmental laws in all countries where we operate, Qalaa Holdings has also developed proactive environmental policy to ensure that we have a positive impact. Our environmental policy encompasses the following goals and practices:
We always conduct a thorough study of environmental impact before making-on-the-ground investments.
We prioritize efficient use of resources to minimize waste and depletion of natural resources.
We actively move industries and communities toward the use of cleaner energy.
We introduce sustainable transportation services to industries and communities in which we operate.
We invest in the latest technology for waste management as key solution to global shortages of energy and other resources.
We fund the research and development of new technologies to reduce emissions and minimize waste.
We invest in compliance with health, safety, and environmental measures.
We produce annual reports on our performance to celebrate our strengths and identify and address weaknesses.
Our subsidiaries employ strict waste management policies, with some of them using waste as input to produce a variety of materials that range from clean alternative energy (Tawazon) to duplex boards (Shorouk, a subsidiary of National Printing Company).
ERC utilizes an environmentally friendly closed-circuit cooling system that makes the best use of a limited supply of water and reuses it efficiently in the cooling process with the aid of cooling towers.
ERC performs upgrades including the installation of environmental monitoring equipment at neighboring refinery CORC as per the contractual agreement between ERC and CORC.
We use the world's most technologically efficient irrigation system at Dina Farms' 10,000 Feddans to reduce water consumption.
We recycle paper and other materials in the production of packaging and printing products at El Baddar.
TAQA Oil Marketing complies with Egyptian environmental law No.4 issued in 1994 in disposing of all kinds of waste resulting from operations. This includes the disposal of solid contaminated waste through governmental approved contractors, while contaminated wastewater is pumped back into the refinery to be treated accordingly. TAQA Power has also efficiently optimized paper consumption through the implementation of a document retention policy (DRP).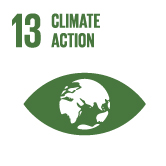 CLIMATE ACTION
We are the first Egyptian company to sign an international pledge that aims to limit the effects of global warming and building a net-zero carbon economy for the future. As signatories of the Business Ambition for 1.5°C, Qalaa will measure, quantify and accordingly reduce its greenhouse gas emissions at a pace and scale that is necessary to limit global warming.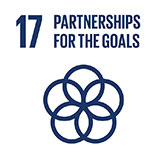 PARTNERSHIP FOR THE GOALS
We are an active member of UNGC and were the first Egyptian company to receive an "A grade" from the Global Reporting Initiative for our 2015 Sustainability Report.
We are a founding member of the Egyptian chapter of the UNGC, and we actively encourage other companies to adopt and work toward the Sustainable Development Goals.
In every country in which we work, we partner with governments, civil society, international organizations, and think tanks to increase the size and scope of our impact.
We advocate for private sector involvement in addressing the many challenges our region faces from education to infrastructure to human capital development.
We joined the Integrity Network Initiative (INI) in June 2017. the INI seeks to engage the Egyptian business community in a collective effort to fight corruption and create an efficient and enabling business environment.

Read more.